8:34pm: The trade is official, according to press releases from the Nets and Sixers. Nets general manager Sean Marks released this statement: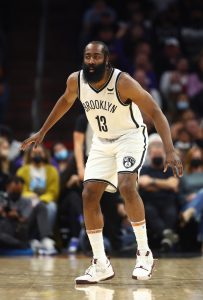 "We are thrilled to welcome Ben, Seth, Andre and their families to Brooklyn. Ben is an All-NBA and All-Defensive player with elite playmaking abilities, while Seth has proven to consistently be one of the league's best 3-point shooters and Andre has been one of the league's top rebounders for the last decade. Together, the three will enhance our core by providing versatility and depth on both ends of the floor while better balancing our roster.
"The decision to trade James was a difficult one, however after recent discussions with him and his representatives we felt that this move would be best for all involved, as it better positions us to achieve our goals this season and in the years ahead."

Sixers co-owner Josh Harris released the following statement in Philadelphia's announcement:
"James Harden is one of the truly elite players in the league. His career has been defined by incredible personal achievement, including honors as NBA MVP and three-time NBA scoring champion. We're thrilled to pair him with Joel Embiid and this dynamic roster in our pursuit of an NBA title. I am proud to welcome James and Paul Millsap – a proven veteran and former All Star – to the 76ers, and can't wait for what the future holds for the city and our fans."
---
1:01pm: Harden is picking up his $47.4MM player option for 2022/23 as part of the trade, reports Charania (via Twitter). That will postpone his free agency by a year, though he'll be eligible to sign a four-year contract extension with Philadelphia this offseason. Opting in technically makes Harden eligible for slightly more money over the next five years, though the difference is marginal.
---
12:18pm: The Nets and Sixers are finalizing a trade that will send James Harden to Philadelphia, sources tell Shams Charania of The Athletic (Twitter link).
According to ESPN's Adrian Wojnarowski (Twitter links), Brooklyn will receive Ben Simmons, Seth Curry, Andre Drummond, and two first-round picks, while the 76ers acquire Paul Millsap along with Harden.
Wojnarowski reports (via Twitter) that the first-rounders headed to the Nets are the Sixers' unprotected 2022 pick and a protected 2027 pick.
Brooklyn will have the right to defer this year's pick to '23, according to Wojnarowski, who says (via Twitter) the '27 pick will be top-eight protected. If it doesn't convey in 2027, it will be top-eight protected again in '28. If it falls in its protected range twice, the Nets would instead get a 2028 second-rounder and cash.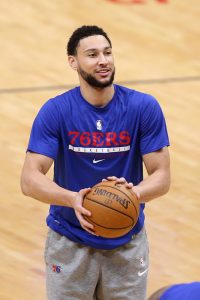 Although a potential Harden/Simmons swap was first mentioned as a possibility back in the fall, it hadn't been viewed as something that could realistically happen during the season until the last week or so.
With Kevin Durant injured and Kyrie Irving only partially available due to his vaccination status, the Nets have been in a tailspin, losing their last nine games. Harden had looked increasingly unhappy during Brooklyn's slide and was said to be frustrated by Irving's off-and-on availability.
Rumors began swirling that Harden was interested in reuniting with Daryl Morey in Philadelphia, culminating in a report this morning that said the former MVP wanted to be traded to the Sixers, but hadn't made a formal request.
It still seemed like a long shot that the Nets and Sixers would find common ground before today's trade deadline, but both sides were ultimately motivated to get something done. Brooklyn didn't want to risk an unhappy Harden leaving for Philadelphia for nothing as a free agent in the offseason, while the Sixers wanted to resolve their standoff with Simmons and maximize their ability to contend for a title this season by acquiring a legitimate star to pair with MVP candidate Joel Embiid.
Morey, the Sixers' president of basketball operations, had maintained since Simmons first requested a trade last summer that the team wouldn't give away the Defensive Player of the Year runner-up in a deal that didn't bring back an All-Star caliber player. He took plenty of heat for that stance as the Simmons drama extended through the offseason, into training camp, and then well into the regular season, but it ultimately paid off. A year after missing out on Harden when the Rockets sent him to Brooklyn, Morey finally got his man.
Harden can become an unrestricted free agent this summer by turning down his $47.4MM player option for 2022/23 and would be eligible to sign a five-year contract worth up to about $269MM with the Sixers, tweets ESPN's Bobby Marks.
Harden and Embiid will team up to lead a Sixers roster that still features Tyrese Maxey and Matisse Thybulle, both of whom reportedly drew interest from the Nets during trade talks.
Philadelphia maintained through the process that Maxey was off the table, but Brooklyn pushed for Thybulle up until today. Shortly before the two teams reached a trade agreement, Keith Pompey of The Philadelphia Inquirer reported (via Twitter) that the inclusion of Thybulle was the last remaining sticking point. The Nets ultimately relented on that point.
Simmons' value took a hit as a result of his poor showing in last season's playoffs and his subsequent holdout, but the Nets are getting one of the NBA's best play-makers and defenders, albeit one who still lacks a jump shot.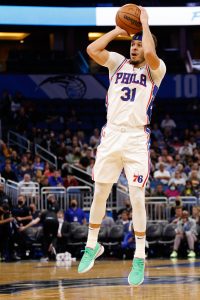 They'll also add a sharpshooter in Curry who will fill in nicely for Joe Harris, whose status for the rest of the season remains up in the air due to an ankle injury. Both players on on multiyear deals, with Simmons not eligible for free agency until 2025, while Curry's contract expires in 2023.
Additionally, the Nets found a new home for Millsap in the deal. The team had agreed last month to trade or waive the veteran forward, who wasn't satisfied with his role in Brooklyn. The Nets will replace Millsap and bolster their frontcourt depth by adding Drummond, who is on a one-year, minimum-salary contract.
The Nets created $15MM in tax savings as a result of the move, Marks notes (via Twitter).
The Nets will take their time getting Simmons acclimated, according to Chris Haynes of Yahoo Sports, who reports (via Twitter) that the former No. 1 overall pick welcomes the change of scenery.He has already spoken to Durant and they're on the same page, Haynes adds.
Simmons, who said he wasn't mentally ready to play for the Sixers this season, will continue to work with his therapist now that he has been traded, tweets Ramona Shelburne of ESPN.com. "It's a work in progress," a source told Shelburne.
While more deals will be made today, it's safe to say none will be as impactful as this one, featuring two Eastern Conference rivals who hope to contend for a title this season. It will be fascinating to see how the Nets and Sixers look going forward.